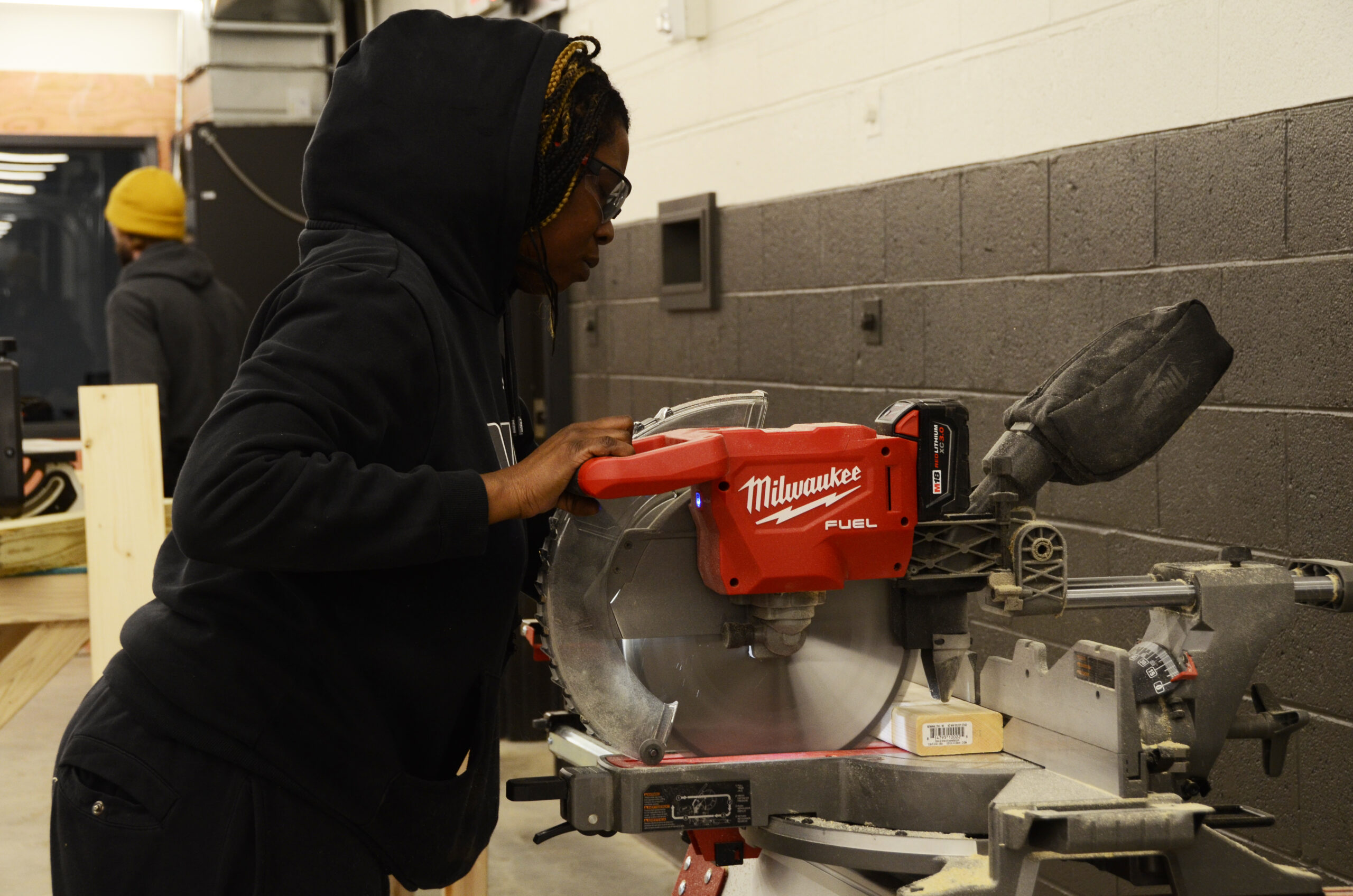 It's time to end the celebration of Women's History Month. 
Women make up only 11% of construction employment, and while there are common complications both women and men face in this industry, such as long hours, slow pay and weather, there are some challenges only the women face.
Despite those challenges, a 2021 survey of 1,001 women in construction showed that 78% said they love their jobs. 
Graham Jackson, Assistant Superintendent for T.U. Parks, is typically the only woman on-site, but she loves what she does.
As Assistant Superintendent, Jackson helps plan, develop and manage project schedules, maintain budgets, and oversees that workers follow guidelines, mandates and regulations.
She has been with T.U. Parks for two and a half years, and before that she did an internship. She went to the University of Tennessee in Chattanooga, and majored in Engineering and Construction Management.
"I feel that getting a degree and going out into the field is the best of both worlds. From there you can go anywhere in construction." said Jackson.
There's a lot of complications and assumptions that are presumed when you're a woman in a male-dominated industry such as construction.
Many women felt their knowledge and opinions don't carry the same weight as their male counterparts, and that they feel they don't belong on-site.
"It is often assumed that I only do clerical work or that I have not done or can't do the physical work." said Jackson.
Her recommendation to change peoples' opinions about this is to ask questions, be open to learning, and to work just as hard as everyone else.
"Once people see your intentions and work-ethic, they tend to change their minds about what you can and can't do. They become more accepting overall," Jackson said. "The easiest way to get on peoples' good side is to learn from them. Constantly."
Jackson hopes to see more women join the construction industry, not just in the office but on-site. Construction companies want women on their team.
"People in this industry love to teach others how to do it, and they are always happy to help. It also helps to not take yourself too seriously when you first begin, be confident but don't overestimate your abilities. You're young and you're new, it's okay to ask for help and ask a million questions." Jackson said.