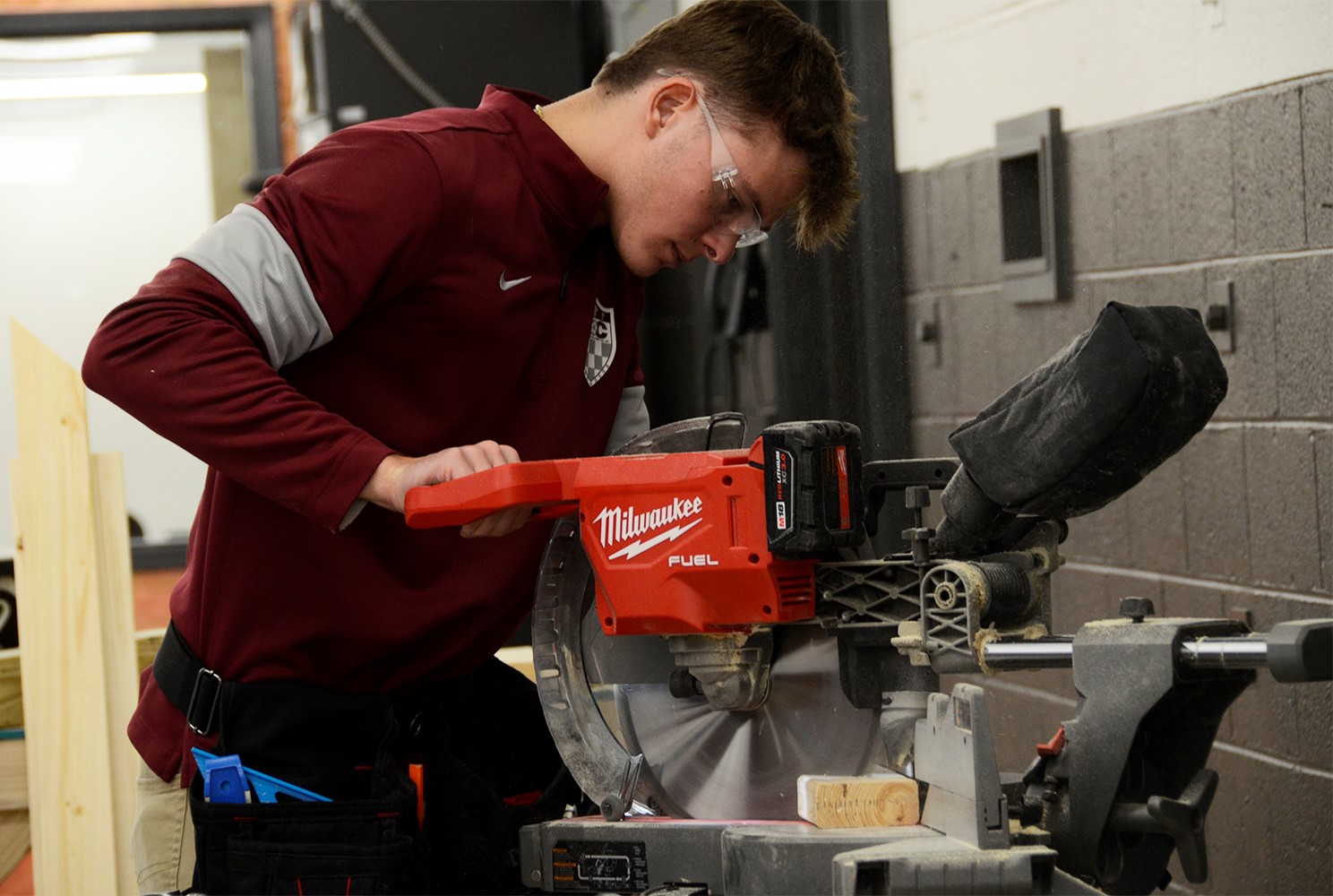 19-year-old Christian Webb, a student at the Construction Career Center (CCC), is turning his passion for artistic wood-working into the business of his dreams. 
Webb is evolving into a young part-time entrepreneur as demand for his hand-crafted, wooden charcuterie and cutting boards continue to grow. 
His interest in wood-working began when he was 13 years old.  As a rock climber, he wanted to build a rock climbing wall in his basement.  Despite having no knowledge of how do it, he thought it turned out well, and that piqued his interest in carpentry.   
"I had extra wood so I started making these random things around the
house," he said. "I made flower holders for my mom and a few other things."
The CCC has allowed for him to use more advanced tools to build his projects faster to meet the growing demand. Being a student at the CCC has given Webb the opportunity to learn how to build to code, and some craftsmen secrets that will make his already-beautiful cutting boards stand out even more.