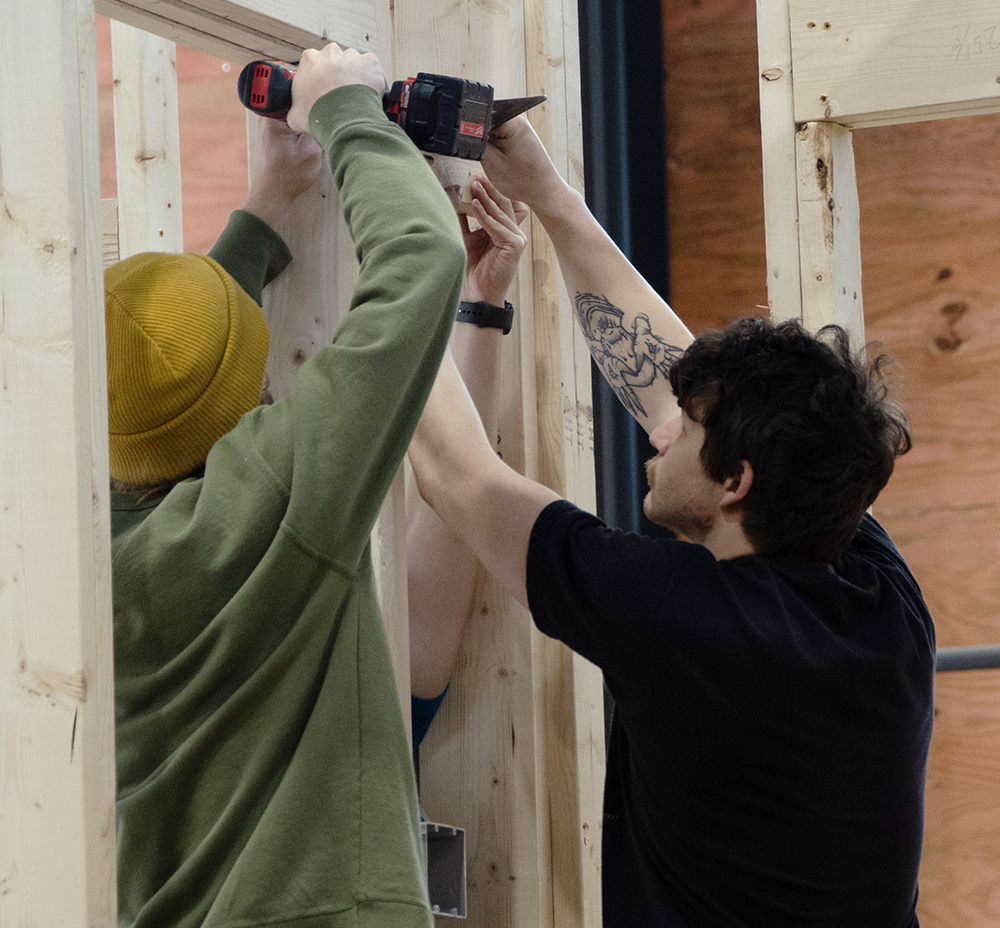 Carsten Taylor and Christian Webb, students at the Construction Career Center, have been selected as Shop Foremen by their CTE instructor, Travis Olinger. 
The selection was made through a formal process where students who applied had to submit a resume and participate in a professional interview conducted by Susan Cowden, AGC's Workforce Development Director.
These two students are in charge of coaching their classmates on improving their machine use and other necessary expertise.
They serve as a second set of eyes in the classroom and on the worksite during projects, making sure that regulations are followed and that appropriate behavior is observed.