The Construction Career Center is buzzing with activity as students return for fall semester!
Each semester (fall, winter and summer) the Construction Career Center TCAT Adult Training program graduates and enrolls new students. This fall, all of the incoming students are recent graduates from area high schools, most with construction programs!
Susan Cowden, Workforce Director, and Travis Olinger, TCAT Instructor, with 2023 fall semester adult learners: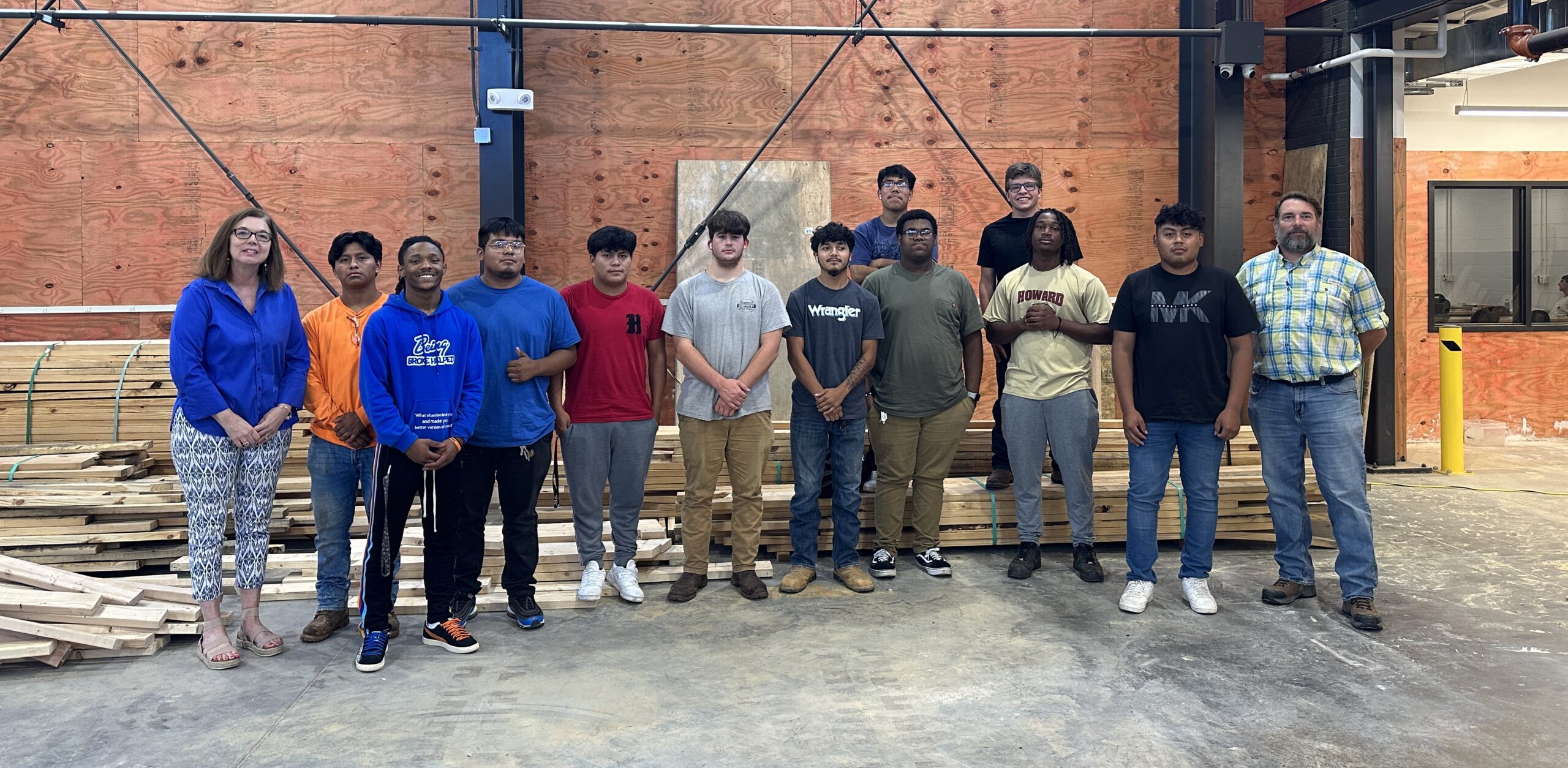 "We really have changed the complexion of the adult class. One of the goals of the Center is matriculation from the high school to the college, and we have succeeded in that this year," Susan Cowden, Workforce Director
100% of the new adult training class students come from area high schools as recent graduates.
Students requesting admissions as dual enrollment graduates have already completed one semester towards the three semester program, and therefore receive priority enrollment. This fall, the adult training program is full with 20 students enrolled, 8 on the waiting list, and more than 10 still pursuing enrollment – ensuring a strong candidate pool for the winter semester!
There are 11 new students, 7 from the Construction Career Center high school, 2 from Sequoyah High's construction program, one from Brainerd High and one from Tyner High.