Thank You to Members Hiring & Interviewing Construction Career Center Candidates!
The Construction Career Center is approaching the start of its second academic year and AGC members have been eager to interview and hire students! Students had multiple opportunities to go to work throughout the school year, giving them valuable on-the-job experience before they finish the program.
Thank you to all of the AGC members who have interviewed students so far: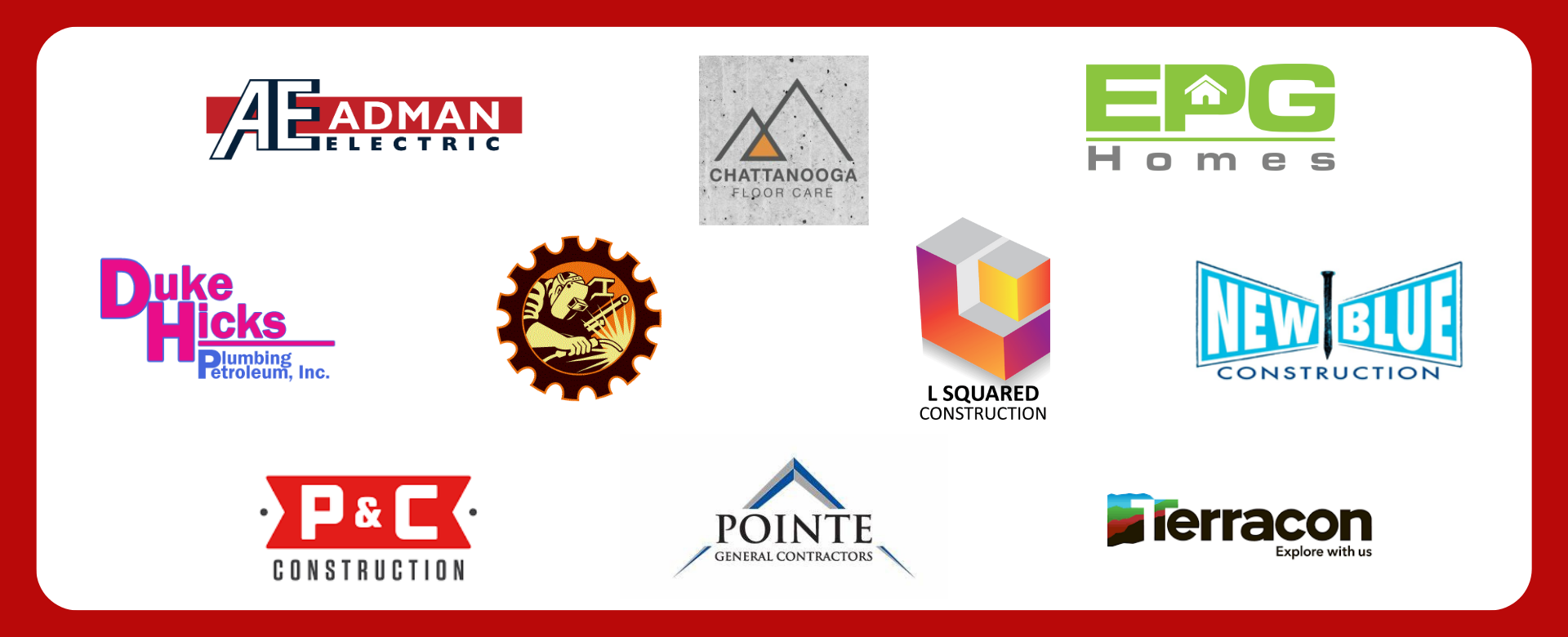 Students have multiple ways to work during the school year, with some placements offering school credit. Whether they are working as work-based learning interns, in a CO-OP position, or in a full-time permanent position, they are all getting crutial skills and experience on the job before they finish the program.
Susan will have additional candidates available in November for the holiday break, in December for January CO-OP placement, April/May for graduating students and July for August CO-OP.
100% of eligible students this year have been placed! Here is where they are working:
Summer High School Interns – Work Based Learning
Lovette Clay – Adman Electric
London Cross – First Choice Services, Inc./Duke Hicks Plumbing
Christopher Ervin – First Choice Services, Inc./Duke Hicks Plumbing
Jose Bartalon – Marco's Landscaping
Mario Matias – H & H Flooring
Mauricio Martinez – P & C Construction
Ever Perez – First Choice Services, Inc./Electrical Division
Graduating TCAT Adults/Permanent Full-Time Employment
Christian Webb – L Squared Construction
Nicholas Nolan – First Choice Services, Inc./Duke Hicks Plumbing
Fall Semester TCAT Adult CO-OP Students:
Carston Taylor – New Blue Construction/Field Intern
Austin Betts – Chattanooga Floor Care
Alexander (Shasha) Schwark – First Choice Services, Inc./Duke Hicks Plumbing
Barry Griffin – First Choice Services, Inc./Duke Hicks Plumbing
Jonathan Navarro – First Choice Services, Inc./Duke Hicks Plumbing
Rylan Kennedy – Black Creek Development
Jeremy Vandergriff – EPG Homes
Other College Students (Chattanooga State/UTC):
Jason Ramirez – Pointe General Contractors, LLC
Weston Ward – EPG Homes, LLC