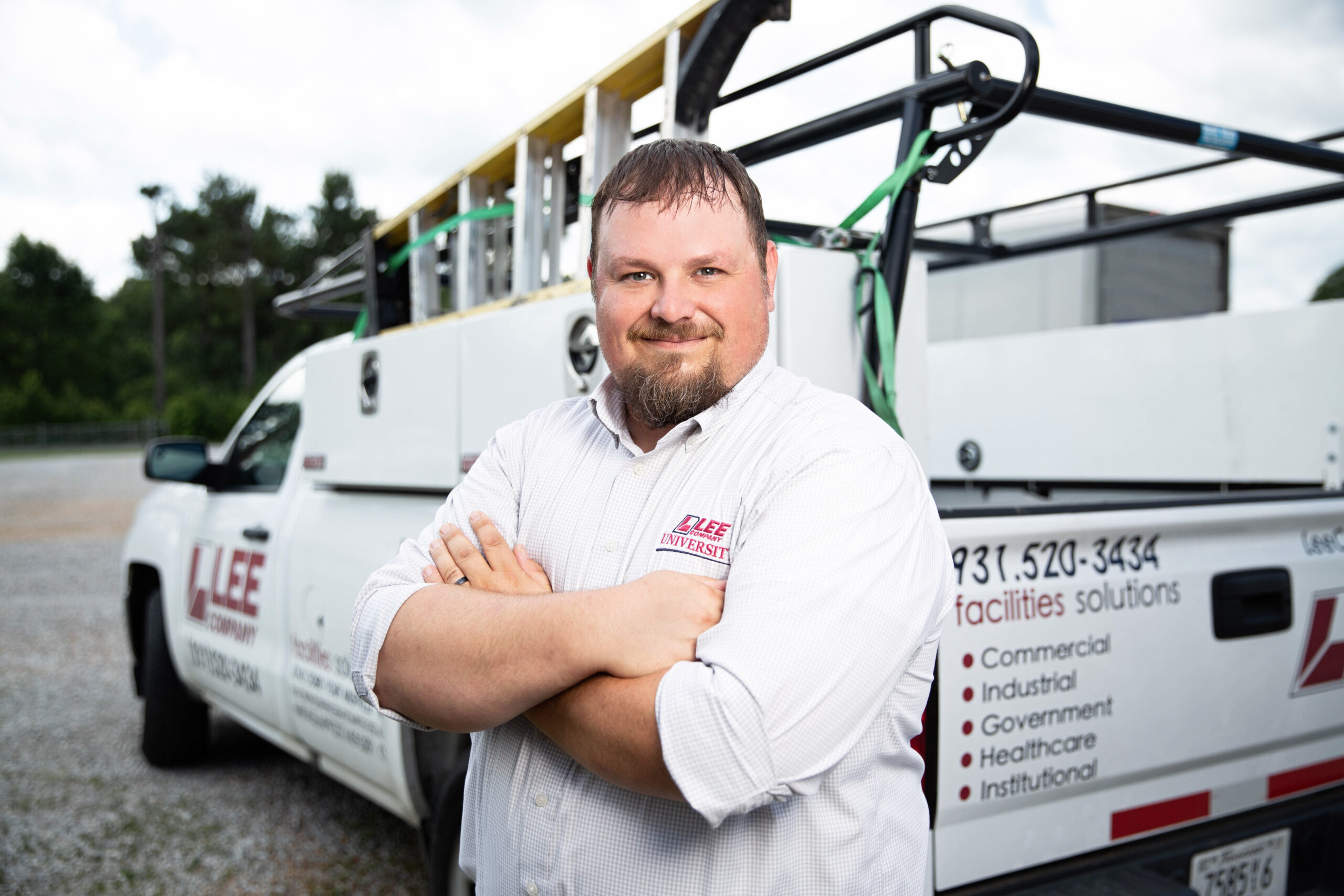 Lee Company is a 3rd generation, family-owned and operated mechanical engineering, facilities, and home services company. 
With $300 million in sales and more than 1,600 employees, Lee Company is one the largest MEP contractors in Tennessee. To help boost its workforce, Lee Company offers its employees free enrollment in Lee Company University, an in-house training program for HVAC, plumbing, sheet metal, pipe filling, welding and other trades.
Matt Stoddard, Special Projects Operations Manager, lives in the same Chattanooga communities he serves daily at work. After growing up on construction sites with his dad and drawing on blueprints, Stoddard worked as an apprentice with a well-known plumber in Indianapolis, where he also became Medical Gas Certified. He came to Lee Company 20 years ago, and just like his dad, he experienced that the company valued family just as much as he did. 
"I worked on the hospital my children were born in," Stoddard said. "It showed me that even after I'm done working with a project, it's going to serve the community for years to come."
Stoddard said Lee Company continues to expand geographically, heading toward North Atlanta, Memphis, and further east from Knoxville.
Matt Stoddard, Operations Manager
"Being part of AGC is an honor. It's an organization of collected peers lobbying for change to support the construction industry, better work environments and influential trades education. Our Lee Company mission, vision and values align with the goals of AGC and its roster of members.
We're all in the Chattanooga community – making life better together. This organization helps us push each other to perform our best, all while sharing best practices along the way."